I was asked to make a visual for the

Adobe Creative Tale

together with my children. After reading the story to them my kids had to make a drawing showing a scene from one of the chapters. Here are the drawings from my kids.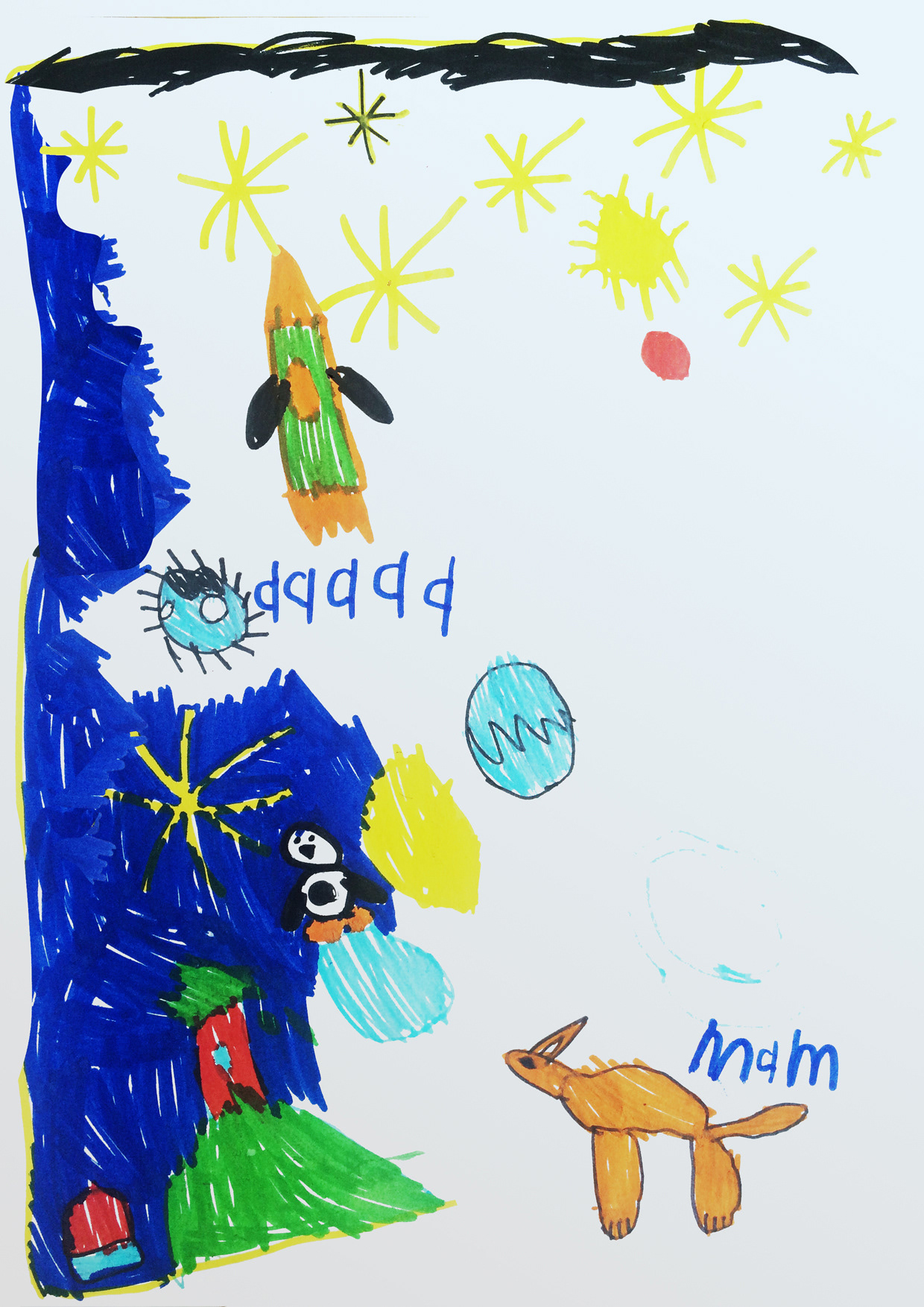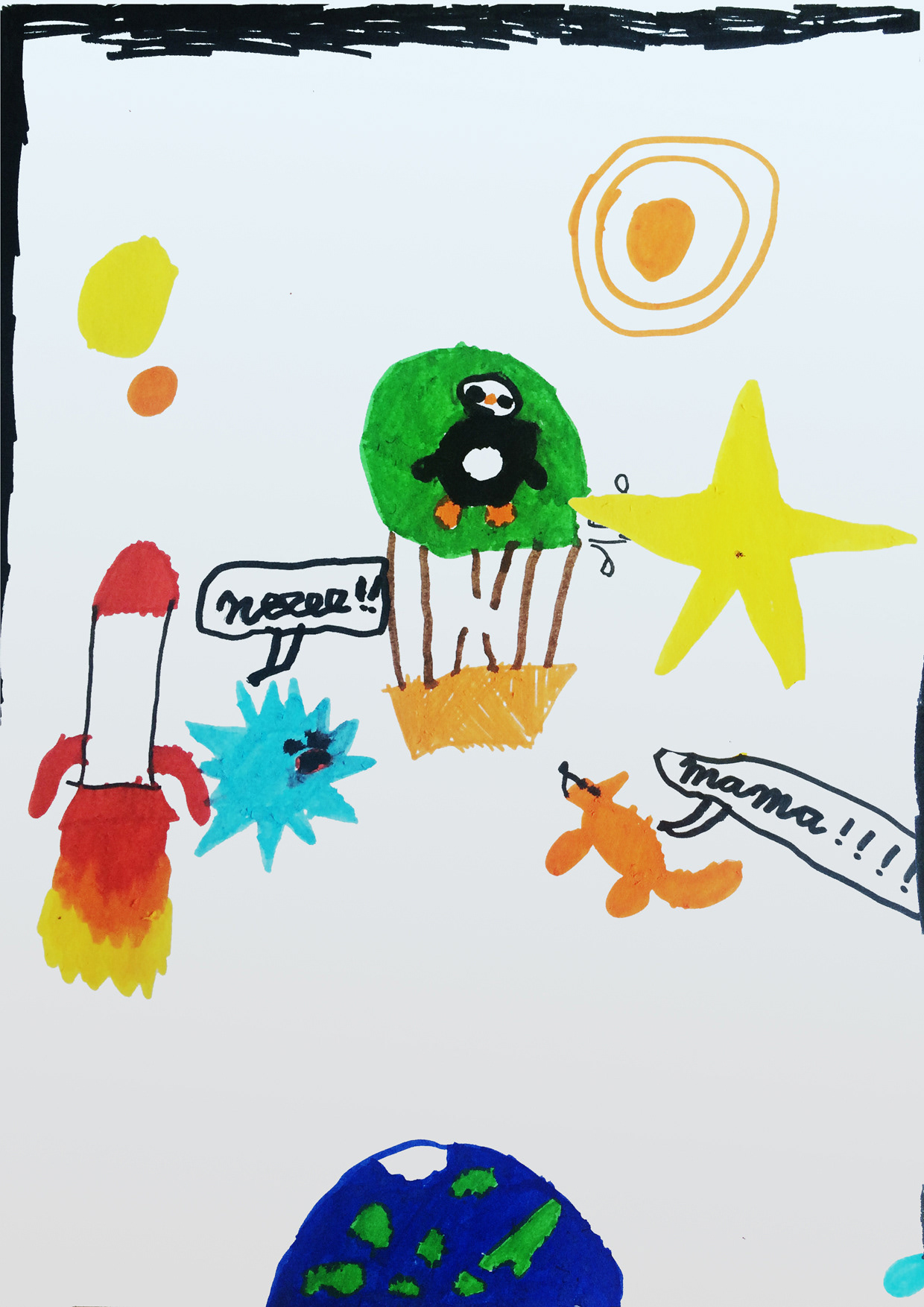 After that my kids had to 'brief' me. They told me where they wanted things and how the characters had to look. You can see my youngest pulling a face :-)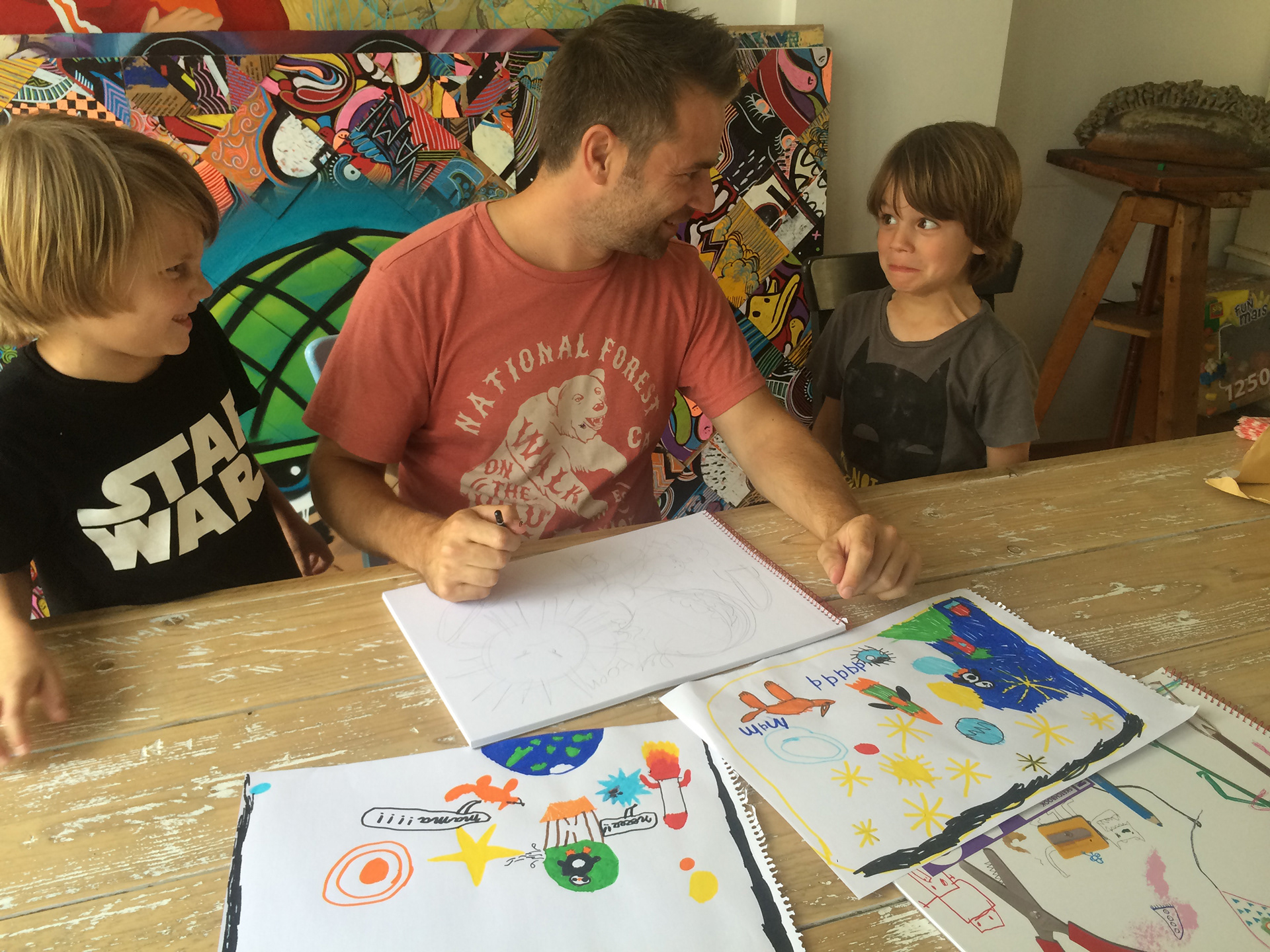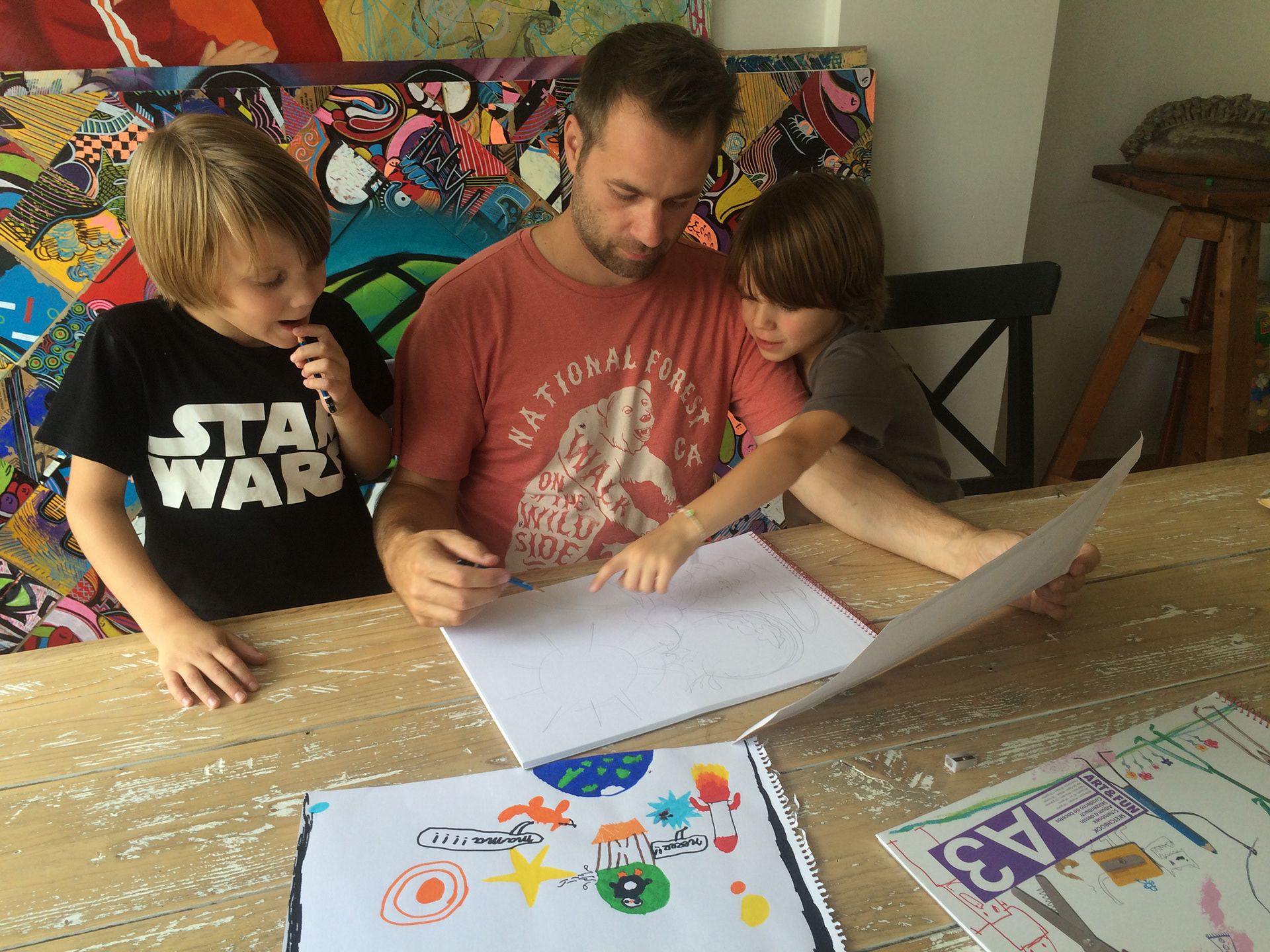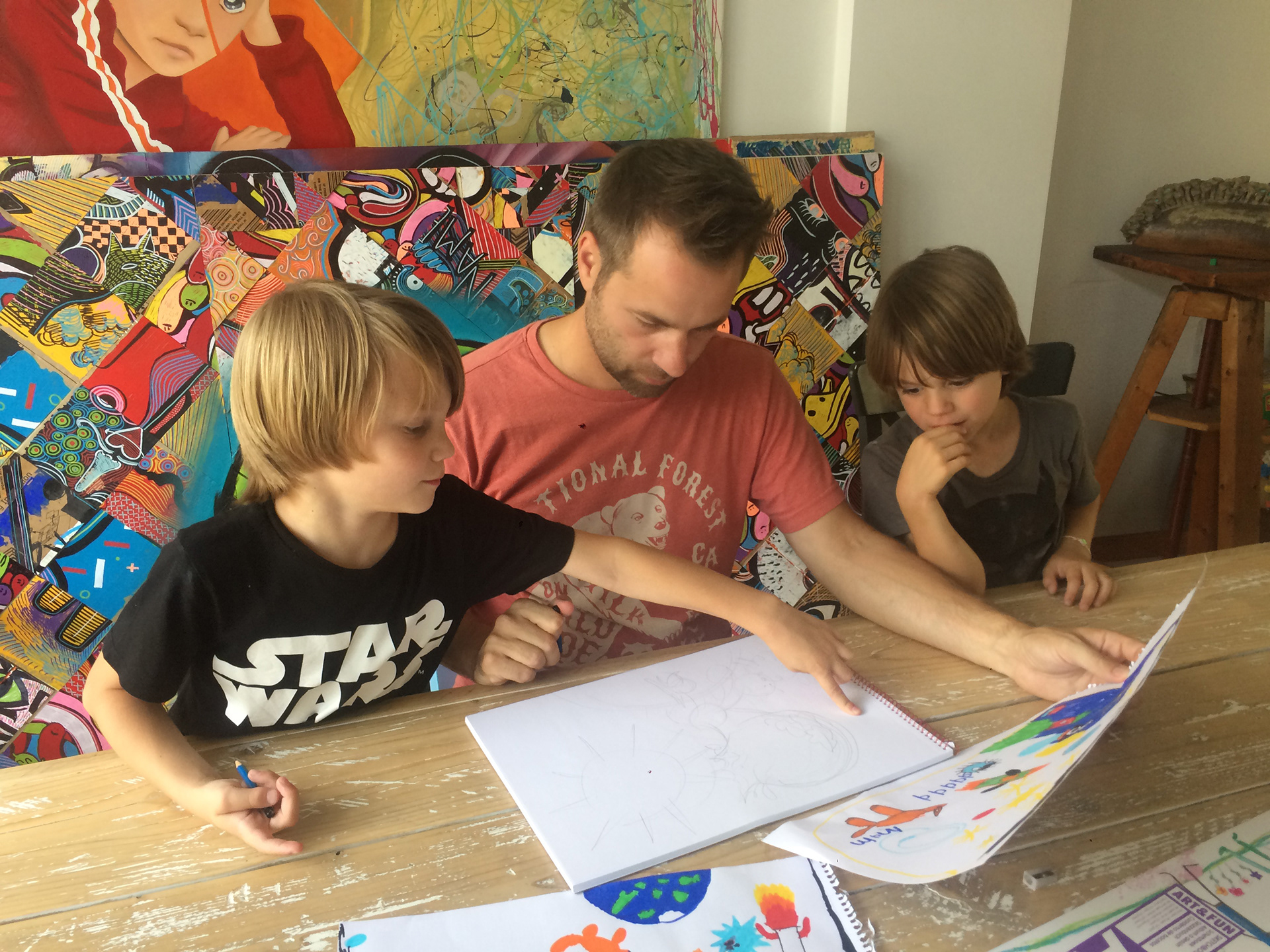 Here's a video where you can see the progress. From sketch to finish.
And here's the final drawing.